Become a Grower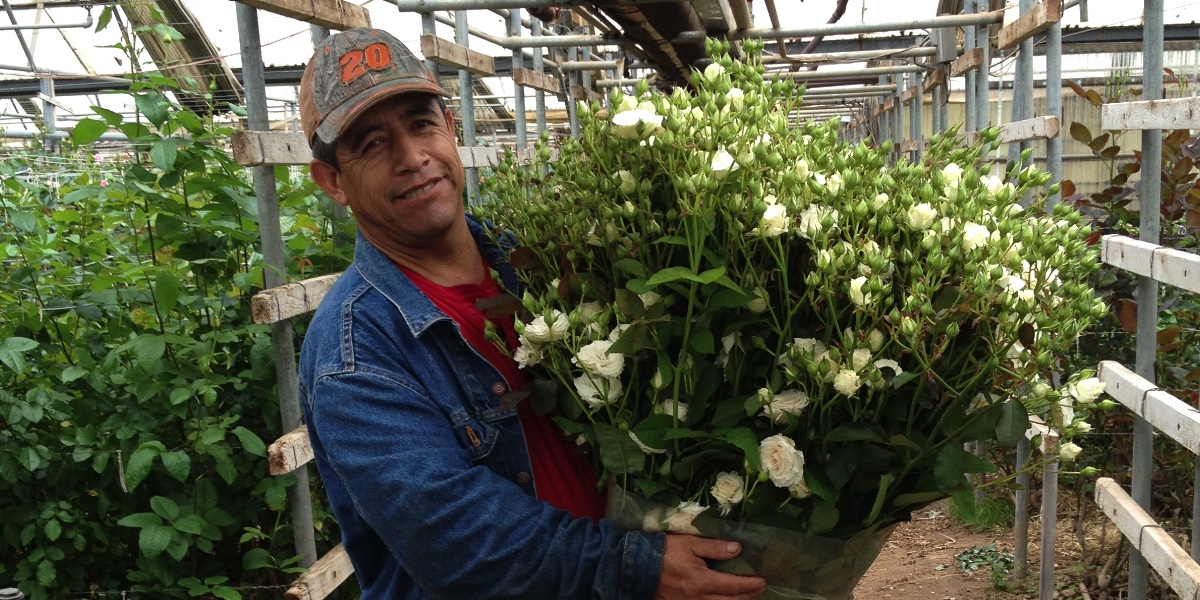 The Seattle Wholesale Growers Market Cooperative (SWGMC) is a grower owned cooperative formed in 2011 to create a central marketplace for local flower farmers and plant nurseries to sell directly to the floral trade in the Puget Sound area.
Professional cut flower growers and nurseries interested in becoming a member of SWGMC must go through an application process that can take up to one year to complete. Growers accepted as co-op members pay a one time equity installment of $1,000. Co-op members selling through the co-op pay 30% commission to SWGMC. Learn more about the benefits of SWGMC co-op membership here.
If you are interested in becoming a SWGMC co-op member, complete our introductory survey. SWGMC staff review and respond to grower inquiries October through March (not during the busy growing season).
Frequently Asked Questions
Why did the Growers Co-op start?
The Seattle Wholesale Growers Market Cooperative (SWGMC) was formed to create a central marketplace for local flower farmers to sell directly to the floral trade in the greater Seattle area on a year-round basis. In addition, the market provides its grower members with an overall business structure and staff to market and sell product, expand the customer base, and care for the needs of customers. The infrastructure and sales channels provided by the co-op allow farmers to focus on quality crop production.
Over 80% of cut flowers sold in the U.S. are now imported. The importation of foreign plant material from Columbia, Ecuador and throughout the world has created an increasingly competitive marketplace that has significantly reduced overall farmer profitability, and homogenized product availability. Over the past five years, consumer demand for high quality, local and seasonally diverse floral products has steadily climbed, yet until SWGMC opened for business in 2011, such products were not available in the Seattle area on a consistent basis.
Who runs the Co-op?
SWGMC's farmer members own and direct the co-op. The co-op has a Market Manager and several staff that run the market's daily operations. The co-op has a board of directors, composed of five growers and two industry representatives, that meets monthly. Company decisions are made in the best interests of sustaining the local flower farming industry and providing a consistent and reliable sales outlet for diverse local floral crops.
Is SWGMC wholesale only?
The market is set up mainly to serve wholesale buyers with high quality floral products. Our customer base includes studio florists, shop owners, stores, caterers, restaurants, event planners, venues, designers and other professionals. Professional buyers pay a $35 annual buyer's card fee.
Who can shop at the Co-op and when?
The Co-op is open to wholesale buyers Monday through Friday, with public retail hours on Fridays 10 am – 12 pm. The market is open to the public one day a week to answer a strong level of interest from the public, and to help growers sell surplus product. Shoppers without a buyer's pass pay double wholesale prices.
Where is SWGMC located?
In the Georgetown neighborhood, located just south of downtown Seattle. We are 15 minutes from downtown Seattle and easily accessible from I-5 via the Michigan/Corson Street exit. Our address is 5840 Airport Way South, Suite 201, Seattle, WA 98108.
What kind of flowers and plants do you offer at the Co-op?
SWGMC offers a wide variety of professional quality cut flowers, foliage and potted plants year round, including fancy tulips, ranunculus, anemones, peonies, sweet peas, roses, dahlias, orchids, lisianthus, blooming branches, foliage, and specialty bulb and perennial crops. SWGMC also buys and resells product from flower farms located in California, Washington, Oregon and Hawaii. This allows the Co-op to serve the needs of our customers year round and to compete with other wholesalers. During the local growing season, most cut flowers and plants offered for sale are Washington and Oregon grown, ensuring the freshest possible product for our customers.
Where are the members of your co-op located?
Growers from Washington, Oregon, Idaho and Alaska are welcome to join the co-op. At the present time our member growers are located in Washington, Oregon, and Alaska.
How do you become a member of SWGMC?
Growers interested in becoming a member of the Co-op must complete and submit an application for membership. The application is reviewed and voted on by SWGMC's Board of Directors between February and May. Applicants may be asked additional follow up questions or required to schedule a farm site visit prior to approval.
What does it cost to join SWGMC?
To become a member of the Co-op, there is a one time buy-in fee of $1,000. There is a 30% commission on all product sold through the Co-op, including product sold through our Mass Merchandising Program to grocery customers.
Can I help sell my products on the market sales floor?
Yes. All Members are encouraged to be present on the market sales floor to cultivate and build relationships with customers. This helps growers sell more product, and is the key to our success as a local flower market.
Who sets the price for my product?
Members are encouraged to set wholesale pricing for their products. The Market Manager may set minimum pricing based on current market rates and availability – and has final say for minimum pricing on the market sales floor.
Can I sell material as a non-member?
Yes, with Market Manager approval and only for products which are not adequately supplied by members.
Does SWGMC offer delivery to customers? If so, at what cost?
The market offers delivery to customers in the Seattle metro area, Monday through Friday. Delivery is free for orders of $150 or more, and $30 for orders less than $150. Minimum order for delivery is $50.
Still interested in becoming a Co-op member?
Click here to fill out a new grower information form.