Glacier Peonies
Homer, Alaska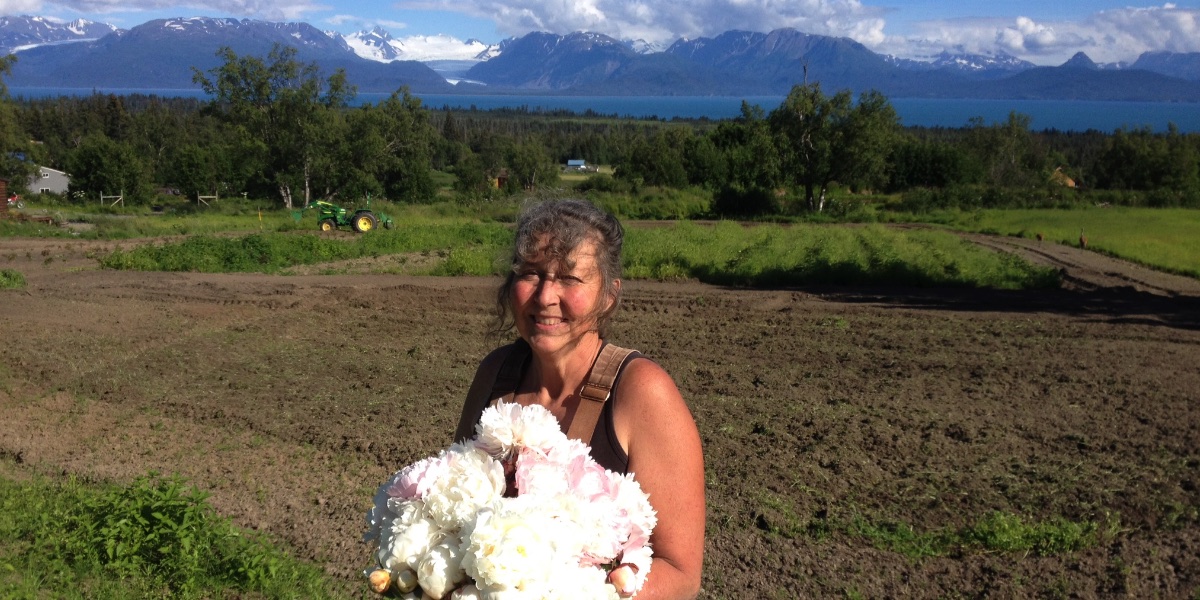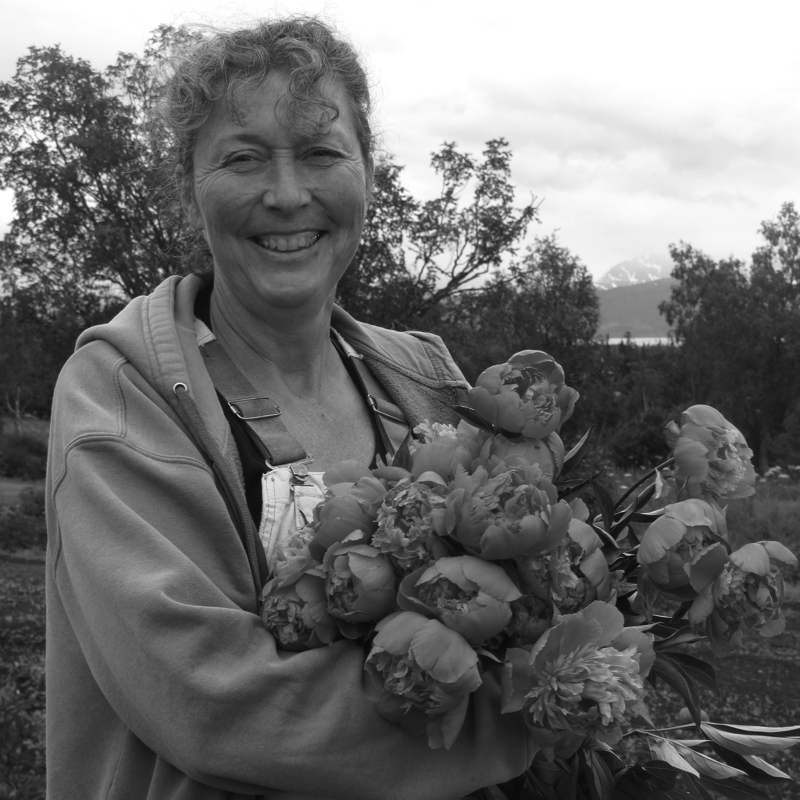 | | |
| --- | --- |
| OWNERS | Shelley Rainwater |
| ACREAGE | 20 acres |
| CROPS | Peonies July thru Sept (usually) |
| FOLLOW | Glacier Peonies |
| | |
Our Story
Shelley has an eclectic background that includes working as a mate on Alaska's tugboat circuit and managing a commercial greenhouse's tree inventory. In 1993, she acquired her farm, located on the tip of Alaska's scenic and rugged Kenai Peninsula. "All I knew is that I wanted outrageous flowers everywhere," she says.
Two previous episodes might have predicted Shelley's embrace of flower farming: While traveling in the early 1980s, she picked up iris-cutting work for a bulb farm in Mt. Vernon. "If the flowers were open, we could cut for ourselves. So on Fridays after work, I would fill the trunk, come to Seattle and sell on street corners." Later, in 1990, finding herself unexpectedly "stuck" on Maui for six weeks, Shelley passed the time in paradise working on a flower farm in exchange for room and board.
In 2009, the dream to grow acres of her own blooms became a reality when Shelley and her partner planted 3,500 peonies. In addition to their mindful growing practices, Glacier Peonies, like other Alaska peony farms, enjoys a unique position in the flower world. Says Shelley, "Due to our Northern latitude and cooler temperatures, our peonies bloom at a time of year when these flowers have previously been unavailable to the cut flower market — late June through September."
Shelley is enthusiastic about being part of the Seattle Wholesale Growers Market. She sees it as a way to connect her beautiful environment with appreciative customers. "After all, I'm growing flowers, but it's still farming." Orders for Glacier Peonies can be made through SWGMC's front desk.
Growing Practices
"We work to promote a sound, ecological environment for all that live here," Shelley explains. "That includes the microbes and earthworms, as well as the pair of Sand Hill Cranes that have lived and nested here for over 15 years." To enhance their soil, Shelley uses locally made fish compost rather than commercial fertilizers. "We also make use of mycorrhizae to enhance plant health and availability of nutrients," she says.