Sonshine Farm
Whidbey Island, Washington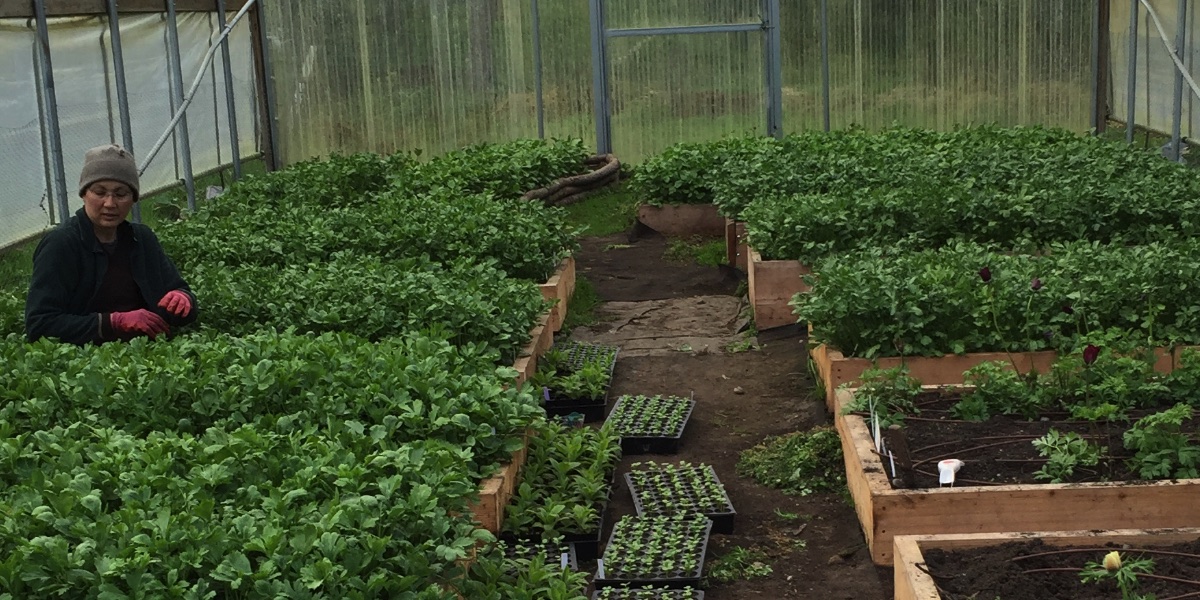 | | |
| --- | --- |
| OWNERS | Pam & Kelly Uhlig |
| ACREAGE | 3 acres |
| CROPS | Hellebores, Japanese anemone, ranunculus, butterfly ranunculus, chocolate cosmos, deutzia, echinacea, hydrangea, dahlias, marigolds, scabiosa, specialty foliage (eucalyptus, elaeagnus, huck, baptisia, clematis vine, silver poplar), tweedia |
| FOLLOW | @sonshine_farm |
| | |
Our Story
Pam's love affair with gardening started at a young age, growing up in Hawaii and tending her veggie patch every year. Her first brush with the floral industry was in college, when Pam worked in a florist shop where she learned about flowers and design. When she moved to Whidbey Island in 2002, her family became active in 4-H, and she started a livestock farm with alpacas, goats and chickens. After raising her six children, Pam completed her college degree in horticulture. She received a USDA grant to construct high tunnels, and initially thought she was going to grow vegetables. However reading Flower Confidential by Amy Stewart prompted Pam to change course and grow flowers instead. To better prepare for this journey, Pam interned with Vivian at Everyday Flowers in 2014.
Sonshine Farm joined the co-op in spring 2015. Pam's daughter Kelly helps with everything from plant selection, planting, and harvesting, to marketing on Instagram. Although Kelly is going to college for medical lab technology, she is quite the grower and wouldn't mind doing it seasonally.
What does Pam love most about flower farming? "I love seeing the miraculous transformation of growing flowers from seed, seeing how florists use my product, and hearing about the joy those florists create for their customers. It's like the miracle of life – like watching babies be born."
You can also find their flowers at the Whidbey Island Bayview Farmers Market on Saturdays.
Growing Practices
Sonshine Farm is Salmon Safe certified. They use organic growing methods and amend their soil with organic compost, and aged manure from an organic dairy and their alpacas and chickens.